Home Tour (Michelle Adams} & Fixer Update {Week 44}
July 28, 2016
and spells his name like moi.
Alison Cayne
Oh mama. Love the textured bedroom walls and celestial sparkles of gold.
Michelle Adams
If you admire this mix, you may be interested
in her new upholstered furniture line at One King's Lane.
Curious about the Ann Arbor neighborhood
where this house resides, I found a
cute and cozy
Burns Park cottage
(nearly identical to our first fixer, a wee bungalow near Chicago!)
with 2 bedrooms, 875 square feet,
a porch and a basement
on the market for $275K...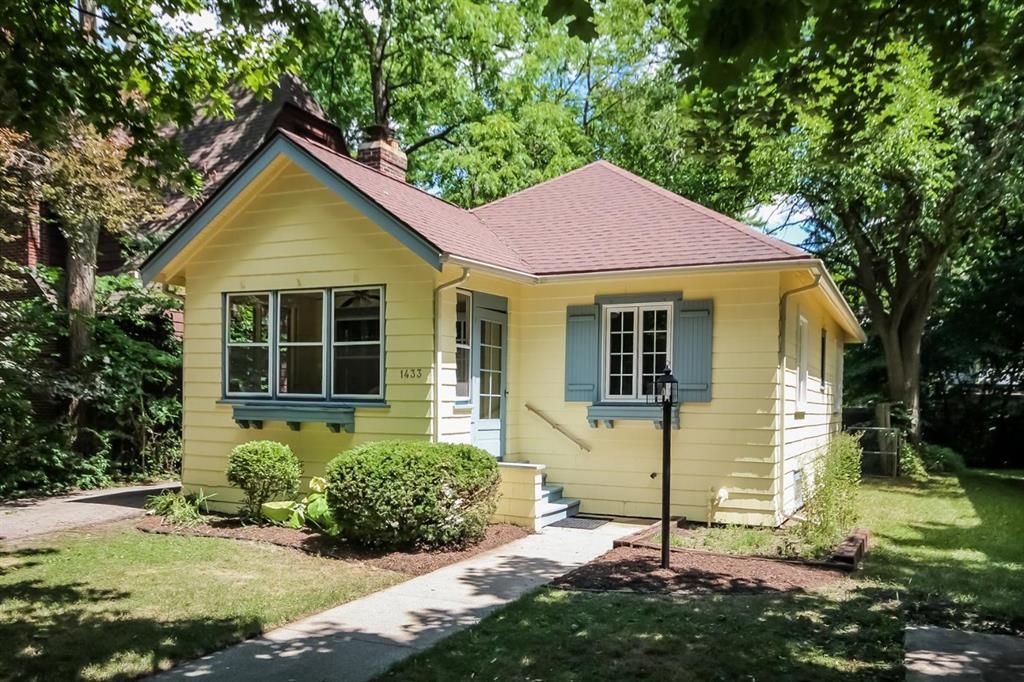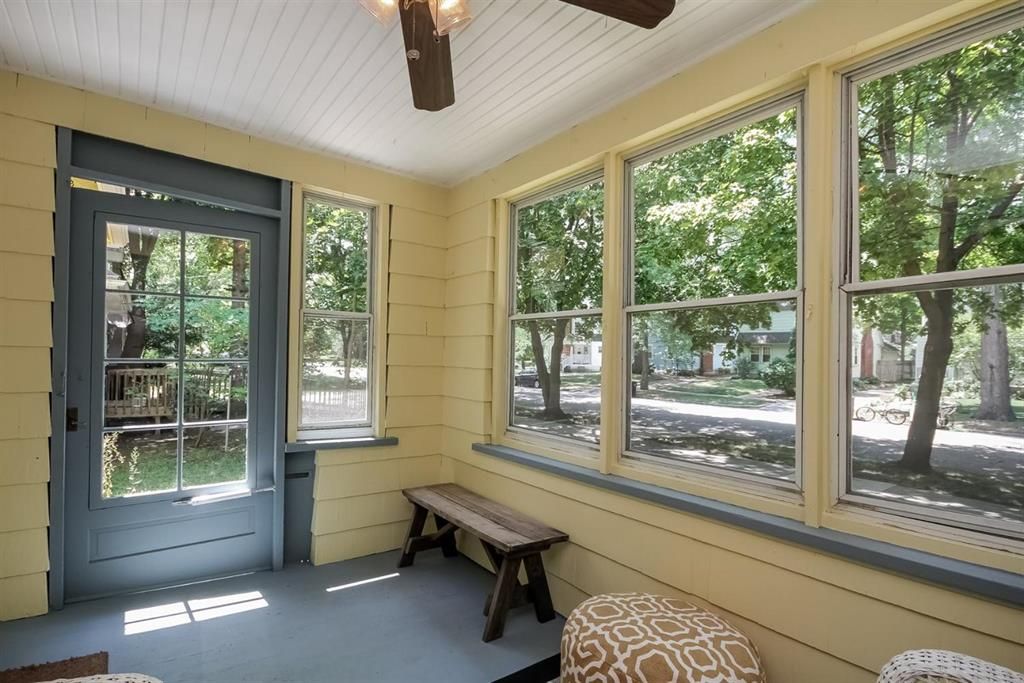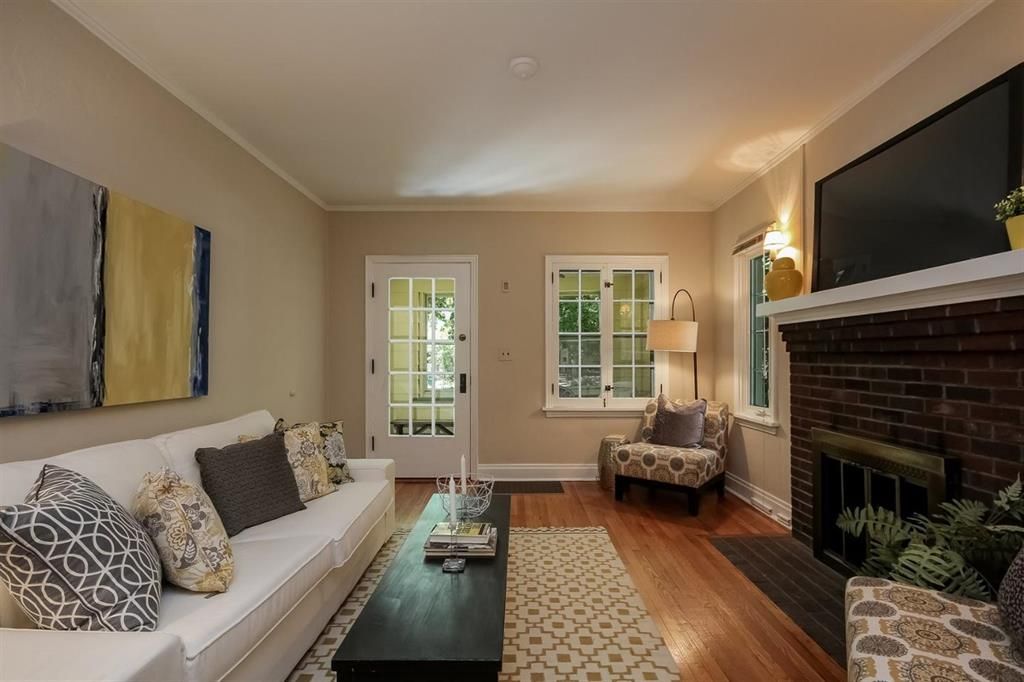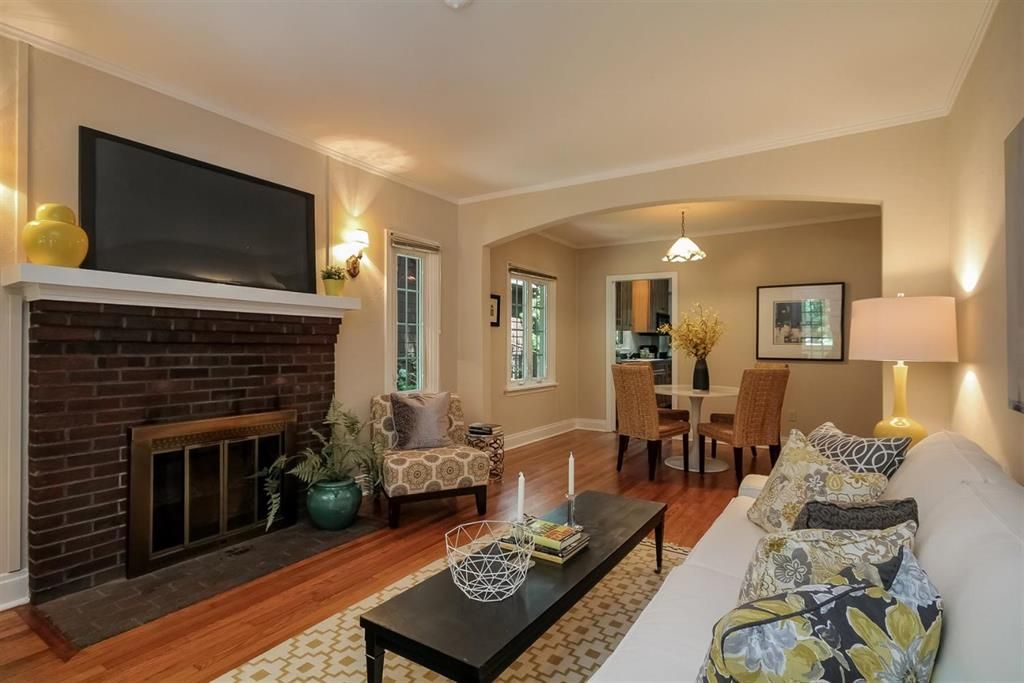 This listing brings back fond memories!
The interior was mostly blue and white, and
our detached garage looked like this but
included an attached carport I used as a party patio.
And doesn't pin class trump spin class every day of the week?
Magical vignettes made in INDIGO FRIGGIN HEAVEN from Michelle Adams
Are you loving the blue and white?
Adams used Ralph Lauren Paint's
Tibetan Jasmine for the walls.
And now this Michele shall dream of a vintage bicycle
parked
near our quirky DIY French courtyard:
I plan to tidy up the edging today or tomorrow
and buy a tamper to get my tamp on...terrible joke.
plant a few more shrubs,
and help with the back patio construction.
Wanna join me amid the lavender?
By now, it should be quite clear our DIY devotion
centers on helping t
his little woodsy paradise heal,
not on achieving any level of perfection.
As I meditatively dug in the dirt this week and was
visited
by critters
who call these woods home,
tears flowed freely.
The work is healing me too.
I'd love for you to join me on
instagram and facebook for
updates not
on the blog
and random
'round the house lovely
like:
hello lovely studio
Peace to you right where you are.
* * *
Please come join me
in this DIY adventure by
clicking here for
all my fixer upper update posts!
(And thanks for subscribing here so you don't miss an episode.)
What do you think of this brilliant
fixer upper in Michigan????
Please subscribe here so we can stay in touch!