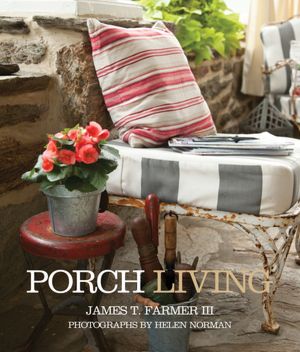 Loving how the author of
this charming new title
Porch Living
(Gibbs Smith, 2012)
romantically characterizes
the beauty of the outdoor living space:
author - James Farmer
"Nostalgic yet modernly apropos, porches
provide the venue of venues to grasp the
goodness of both the home and garden."
Here are a few of my favorite
venues
of magical places to entertain,
dream, and connect with nature.
And for more decor inspiration,
do consider peeking inside
via
(This is one of a zillion bonuses to blogging.
I am now energized to give my own
porch a wee lovenudge to become
a more inviting venue for my
family
and friends to relax.)
How about you?
Any secret tips for pimping the porch?