kelly killoren bensimon
July 27, 2012
Best known for her stint as a real housewife
on Bravo's RHONYC, what stands out for me
about those seasons more than Ramona's big
eyes and Bethenny's skinny rise to fame are
Kelly Killoren Bensimon's
chic NYC apartment and stylish house
Kelly's mom, Lesley is a personal friend
and a talented interior designer who shared
a beautiful residential project with me here.
A model/actress/author, Kelly
hails from the town where I live
and has this tres jolie sense of playful living
mixed
with the unexpected (and jelly beans).
Those pillows on Kelly's reupholstered
purple velvet sofa
?
Made from her Hermes scarves.
Here's the detail that hints we could hang:
she paid $500 for the sofa at a Restoration Hardware outlet! SCORE!
Since glimpsing and loving those cushions,
I have collected 35"
designer silk scarves to create my own.
Check out the horse room divider!
No images of her upstairs bedroom,
but it is heavenly with its glossy white floors
and a library of shoes and bags.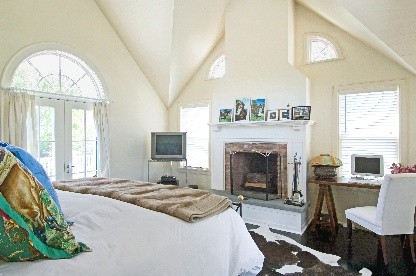 Moving on to her East Hampton pad,
she maintains a clean and laid back vibe,
with sexy accents and art everywhere.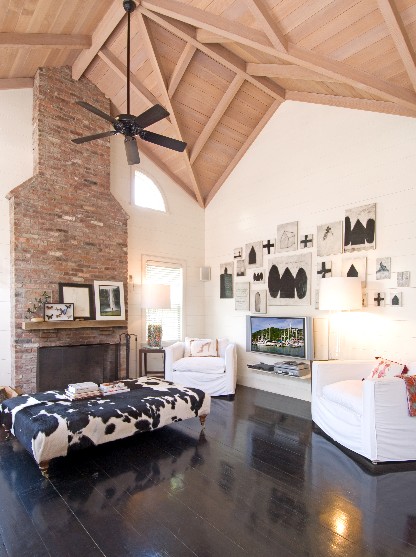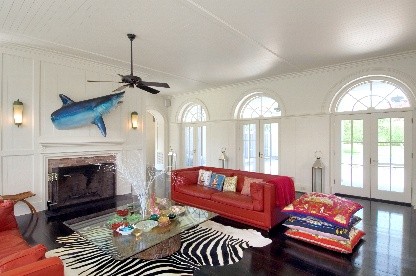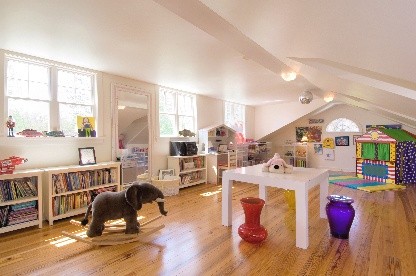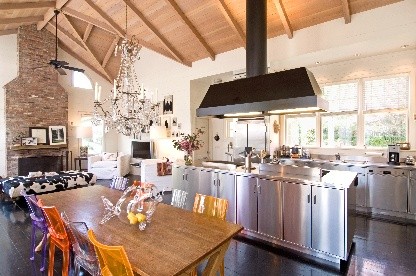 The decor changed in here a little bit
perhaps because the home was staged for sale.
Kelly's dream house is on the market,
sold, and her
new book
offers simple tips
from the Midwestern beauty to look
like a million bucks.
Are we lovin those Texas-sized scarf pillows?
Peace to you right where you are.
p.s.
Note to Kelly:
Stoked about making your recipe
in the book for granola, but could
you please return to your hometown
and start a revolution with me here?
We need joyful chic.