Books: Living on the Coast {Barclay Butera}
July 08, 2012
In this lovely for your library,
the designer shares yummy
decorating and design tips
for achieving a beachy clean ambience.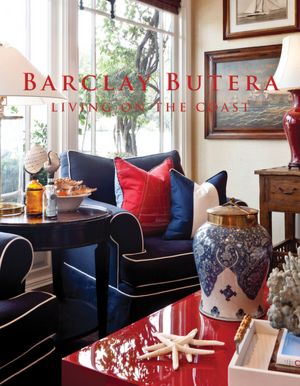 Barclay Butera Living on the Coast
I bet there is inspiration in here for the
perfect beachlovely style for you.
Hmmm.
Just noticed there is no
'insanity beach' in the book.
I double-checked.
What a shame.
(Dude, you know I'm down with Serene Beach!)
Balancing vibrant colors and
tranquil sun-washed hues...
for the crisp clean of blue and white
while managing to charm us with
the rest of the beachy rainbow
Are you feelin Barclay's barefoot elegant voodoo?
Peace to you right where you are.