Fashion Inspiration: Kate Towers
March 25, 2012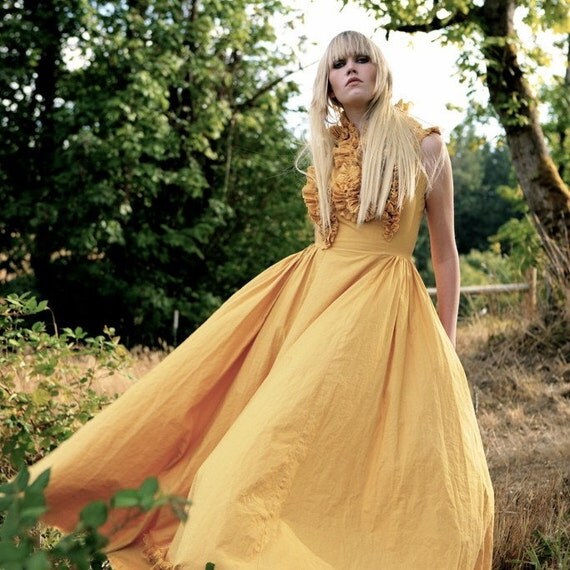 Many moons ago I raved about this
fashion designer's lovely work,
and thanks to one of her sample sales,
I snagged a 'Go Ask Alice' dress from
(Above is a floor length version of her GAA in mustard).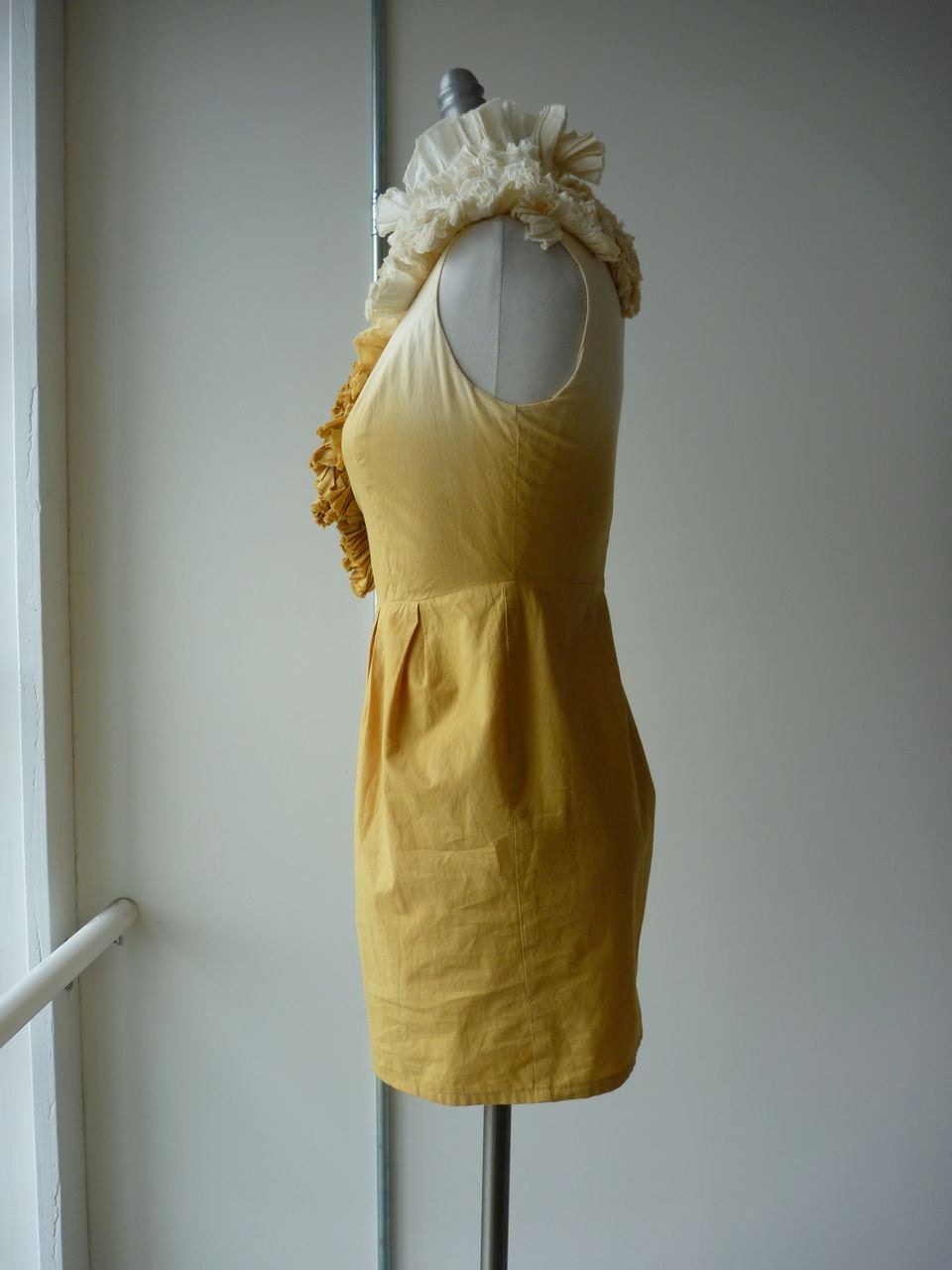 this one sold to me!
My dress is a mini...to wear with tights,
leggings, or as a tunic over jeans.
A cottonlicious handmade dress makes my heart SWELL,
and you can find more here.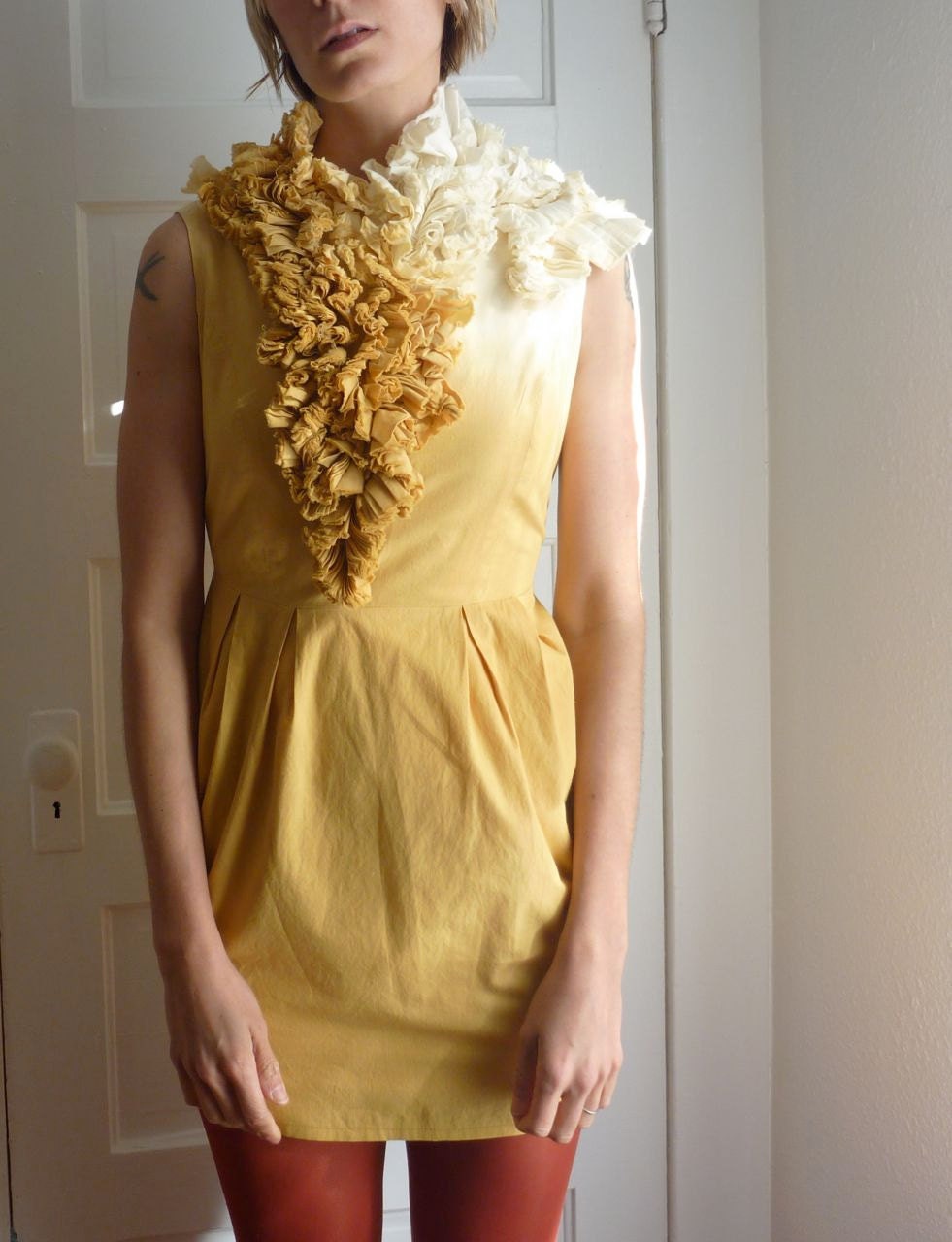 Loving the organic ruffles and hand-dyed
goodness which resulted in hues from butter to saffron.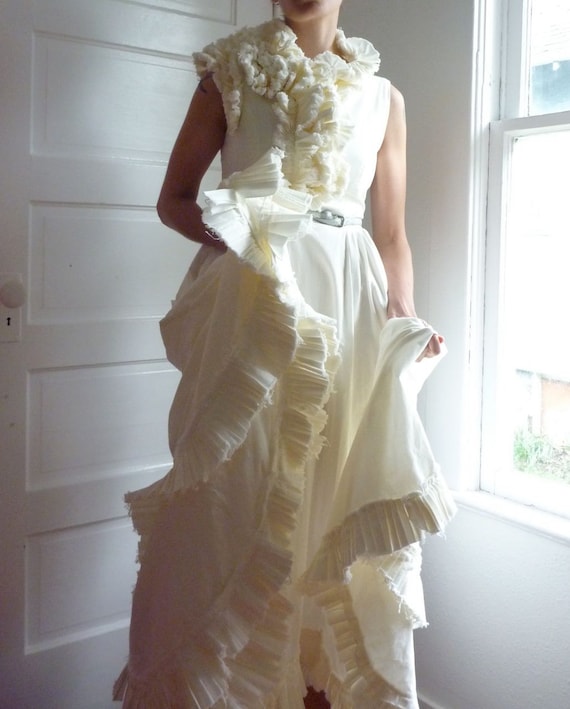 The ivory 'Go Ask Alice.'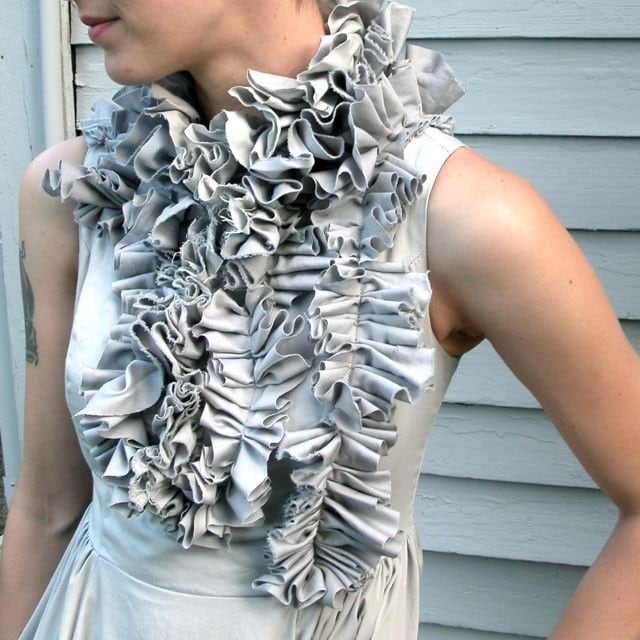 The grey.
I am sort of losing my mind for this color.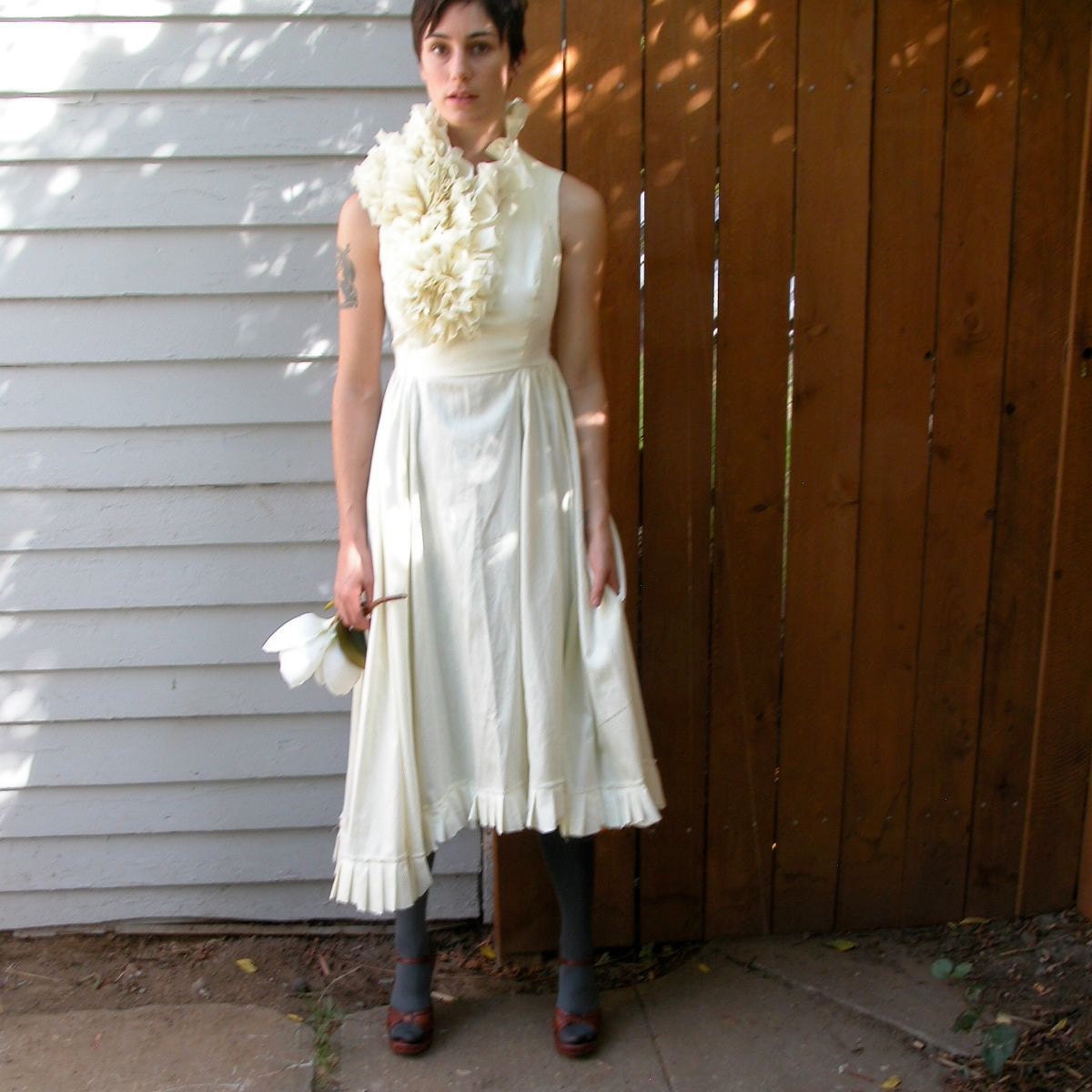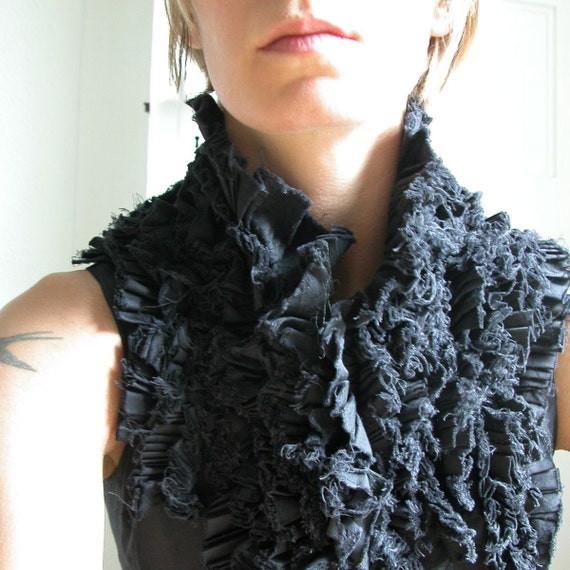 Thank you, thank you, Kate
and making a mini midwestern mama